Sweden Gaming Market Case Study
How did a country with a population of just 1.04 crores become one of the best Global Esports Markets?
A country famous for its abundant forests and lakes, a nation of keen recyclers, hikers, and Fika takers, and popularly called the Pop Music Capital of the World also has one of the top global Esports markets. It is interesting to note that despite being such a small country with a very less population, Sweden was Europe's largest Esports market in 2016. The main reason behind this feat is that Sweden's more than half of the population are gamers. Few of the most popular Esports players in the world originate from Sweden. In this blog, we'll take a detailed look at how Sweden reached the top spots and what makes the Swedish people so involved in Esports.
Overview
Gaming and Esports go long back in Sweden's case. With an Esports enthusiast population, Sweden has rightfully gained the status of Europe's top Esports market. The nation hosts the world's largest LAN party and computer festival in the form of DreamHack. Sweden is the home to some of the most famous Esports players. We've often seen low female participation in gaming, but Sweden has a good number of professional female gamers. Looking more closely at what made Sweden step up and become a major player, Per Strömbäck, spokesperson for the trade organization Swedish Games Industry, says part of the explanation lies in Sweden's affinity for the culture that surrounds games.
'Game development doesn't take place in a vacuum', he says. 'It is part of a broader context consisting of gamers, Esport competitors, DreamHack-type festivals, YouTubers, and so on. And Swedes are at the top across that spectrum.
This clearly explains why Swedish people are so involved in the gaming world. They get the right kind of environment where almost everyone is an Esports player or a streamer. Sweden is also the home to some of the most popular Esports tournaments. Every year, multiple tournaments are organized in Sweden, one of them being the famous DreamHack festival mentioned above.
Setbacks
Even though Sweden has one of the most thriving and rapidly growing Esports markets, it has faced some real setbacks, some of them being from the Swedish government itself. Let's take a look at what has been up with the Swedish government and the Esports community of the country.
There has been a lot going on in the Swedish government concerning the Esports industry and giving it the status of actual sports. But it doesn't seem to be giving a positive result because as per Swedish Sports Confederation, Esports is not a real sport. Not like darts, miniature golf, or a pool. Those are games for real athletes. Well, this is how it all went down. As per Verdict.co.uk,
"Back in 2019 gaming behemoth Valve set out to organize the tenth iteration of The International Dota 2 championship, the world's biggest Esports competition with a $40m pot at stake. The event was originally set to take place in 2020. However, like everything else, it was postponed because of the Covid-19 pandemic.
Never mind, Valve thought, let's just move it to August 2021. So it did. Thus, it seemed as if the stage was set for a clash of the gaming titans. There was just one wrinkle: the Swedish Sports Confederation voted earlier this year not to accept Esports as a member."
The government's move came off as a major shock to everyone, mainly the organizers. It means that international Esports athletes wouldn't be granted visas to travel and compete. This caused turmoil within the gaming community because despite being such a huge gaming market, the government's lack of support demotivates the players.
Popular Esports players in Sweden
Some of the games or Esports that are most popular and played in Sweden include CS: GO, shooter games, and various Battle Royale games. In addition to the first-person shooter series, Battlefield, and the puzzle game Candy Crush, the sandbox game Minecraft also came from Swedish producers. As of March 2021, more than 140 million people played Minecraft every month. In this popular sandbox game, which is developed by Mojang Studios, players build 3D worlds with different types of blocks and then explore and craft items in their new world. Now, let us take a look at some of the highest-earning players from Sweden. As per esportsearnings.com:
Ludwig Wahlberg plays DOTA 2 and has an overall earning of $3,279,509.02.
Gustav Magnusson plays DOTA 2 and has an overall earning of $2,735,953.74
Johan Astrom plays DOTA 2 and has an overall earning of $989,484.61.
Olaf Kajber plays CS: GO and has an overall earning of $917,652.34.
Freddy Johansson plays CS: GO and has an overall earning of $915,061.90.
Not just this, there are many top Esports teams too in Sweden. As it is said, "age is just a number", similar is the case with the Swedish market. There are multiple senior players team too, that have taken up gaming as a profession.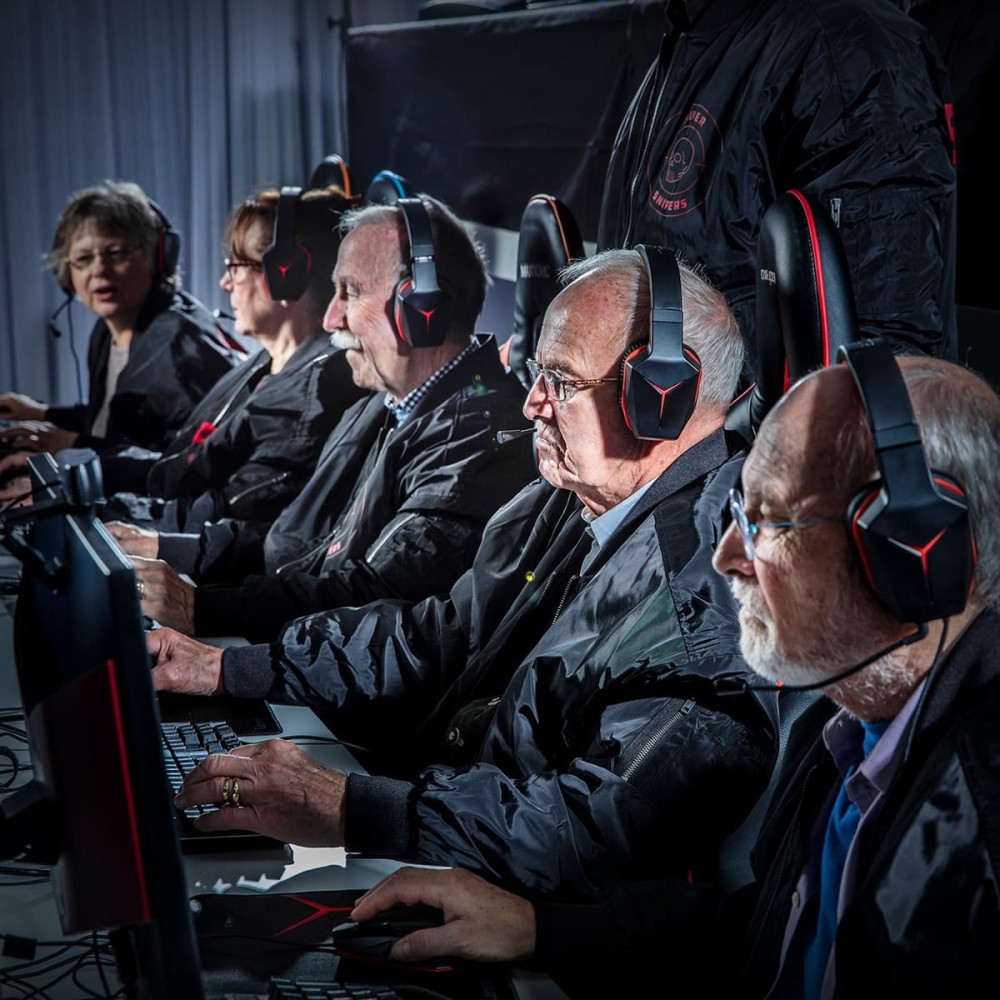 Statistics
We've already seen a huge growth in the Esports market in Sweden. Let us take a look at some of the statistics about the Sweden gaming market. As per Sweden.se and Statista:
It is estimated that around one in four people in the world have played a game made by Swedens.
The growth in the Swedish games industry from 2010 to 2020 was substantial – there was a 25-fold increase in total revenue: from EUR 130 million to EUR 3,312 million, according to the Swedish GDI.
Swedish YouTuber PewDiePie has more than 100 million subscribers.
The growth of the Swedish market will reach an estimated revenue of over 22 billion U.S. dollars as of 2023.
The above statistics show that Swedes have paved a way for themselves in the Esports and the gaming world. With such an estimated growth in the coming years, Sweden will definitely emerge as a great market for Esports. We'll return with another interesting blog related to the gaming world.
Until then,
#liveitforgaming!